Air Force Falcons Gameday Recap!
We enjoyed watching the Air Force Falcons soar to victory this past weekend. Thank you to everyone who participated in our game day giveaway and those of you who were able to join us at the U.S. Air Force Falcons Parents Day game!
We're incredibly honored to have been part of this special event alongside our long-standing partner, First Command Financial Services. It's always wonderful to show our support for our Air Force and Space Force families.

Profound Devastation, Profound Support

Disaster Relief in Maui
We extend our heartfelt thanks to all those who have contributed to our disaster relief efforts following the catastrophic wildfires on the island of Maui. When natural disasters strike, the Air Force Aid Society is there – mobilizing support and providing much-needed assistance to those affected.
Thanks to the generosity of our incredible community, last year AFAS rendered $766,800 in disaster relief. 
We are grateful to all those who have offered support during the crisis in Maui. AFAS' ability to meet the evolving needs of our Air Force and Space Force families is made possible thanks to you!

The Chance to Say Goodbye

Emergency Travel Assistance During Challenging Times
No one wants to receive that call – the unexpected call you get when someone you love has fallen ill, been in an accident, or has passed away.
AFAS is there for our Airmen and Guardians when life takes an unexpected turn. We provide emergency assistance for a variety of situations, including emergency travel during challenging times. AFAS does everything we can to assist our Airmen and Guardians in getting to the bedside or funeral of a family member or loved one. We provide airfare for service members and their family, as well as other necessary travel expenses such as lodging, vehicle rental, food, and gas.
This year AFAS has assisted 416 members with emergency travel, totaling $440,059 in grants and loans. 
What our service members are saying:
"Your help has relieved stress and shown me there are still great people out there."

– 2Lt from Keesler AFB, MS 
"We can't thank you and your team enough for the assistance."
– TSgt from Ellsworth AFB, SD

Helmet Therapy for Babies in Need

 
AFAS' Critical Cranial Helmet Assistance 
Being the parent of a little one can be stressful. For parents with children diagnosed with plagiocephaly – a condition where the baby has a flat spot or misshapen head – stress levels can skyrocket, especially when they learn insurance won't cover the necessary cranial helmet therapy.
AFAS cares for all members of our Air and Space Force families – especially our littlest dependents. One of the ways we support our families is by providing cranial helmet assistance. 
Helmet molding therapy, or cranial orthosis, is a type of treatment in which a baby is fitted with a special helmet to correct the shape of their skull. Without treatment, a child can face unexpected challenges later in life. Although specialists provide diagnosis and prescription for children to be fitted for a cranial helmet, TRICARE doesn't cover the cost for families – as it's considered cosmetic and not eligible under medical insurance.
AFAS does not typically provide financial assistance for medical needs TRICARE will not cover, however, we make an exception for cranial helmets. We have been providing assistance for the cost of a helmet ranging from $1,600-$3,500 and will continue to do so for families in need.
This year AFAS has supported 56 families totaling $121,155 in cranial helmet assistance.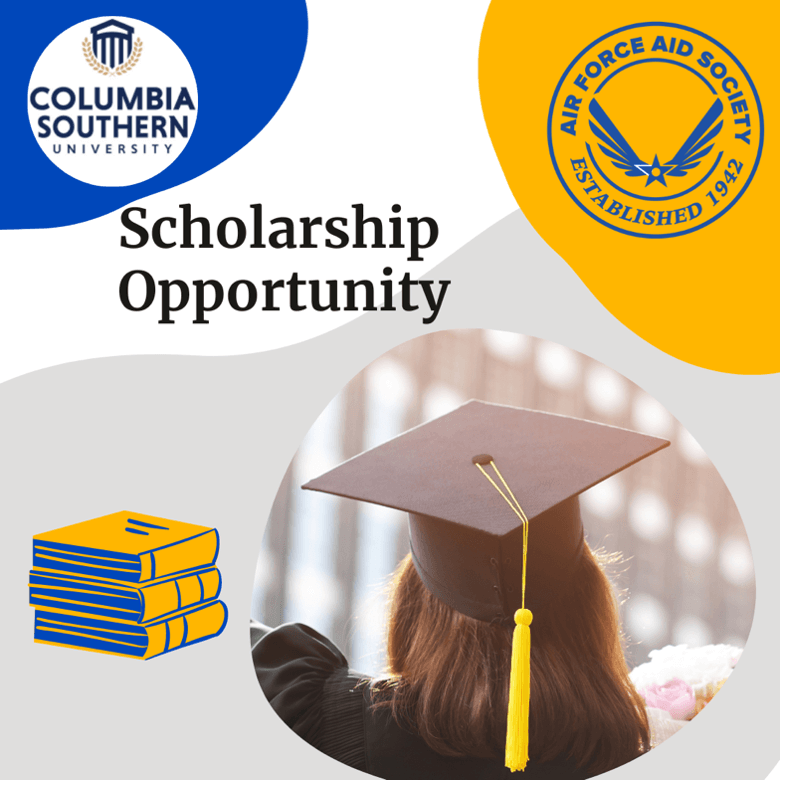 "Back to School" for CSU Scholarship Winner
Earlier this year AFAS announced a new partnership with Columbia Southern University to offer an annual 60-credit hour scholarship (approximately $26,000) for military spouses interested in obtaining a college degree. We were fortunate to have a board composed of five military spouses (who are entrepreneurs, business owners, and professionals) make the selection.
The winner of this year's scholarship is Kristen "Kayla" Rowles. Ms. Rowles resides with her husband SSgt Caleb Rowles at Ramstein Air Base in Germany. The AFAS team had the privilege of surprising them both and notifying Kayla of her selection.
Join us in wishing Ms. Rowles a fabulous first semester at CSU!

AFAS Staff Attends Leadership Summit 
Our team had a fantastic time at the Air Force Sergeants Association Professional Education & Development Symposium! We were grateful to connect with fellow service members, share knowledge, and gain new insights as we strive to make a difference in the lives of our Airmen, Guardians, and their families.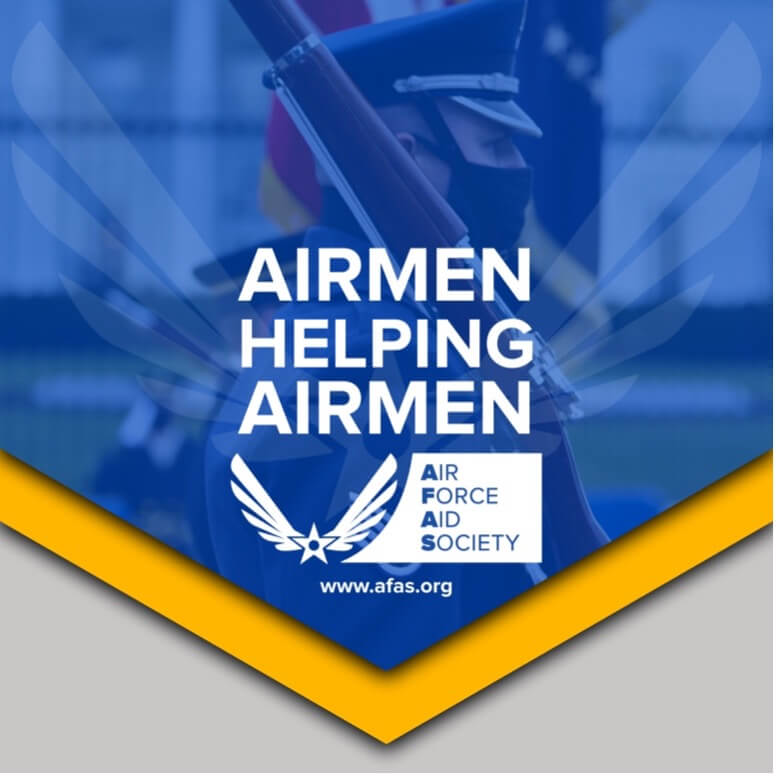 Listen to the Airmen Helping Airmen Season 6 Finale

The much-awaited Season 6 finale of our Airmen Helping Airmen podcast is now available for your ears! Tune in on your preferred podcast platform, here.
If you've missed out on any previous episodes, you can catch up on all the heartwarming moments and valuable insights from our past episodes here.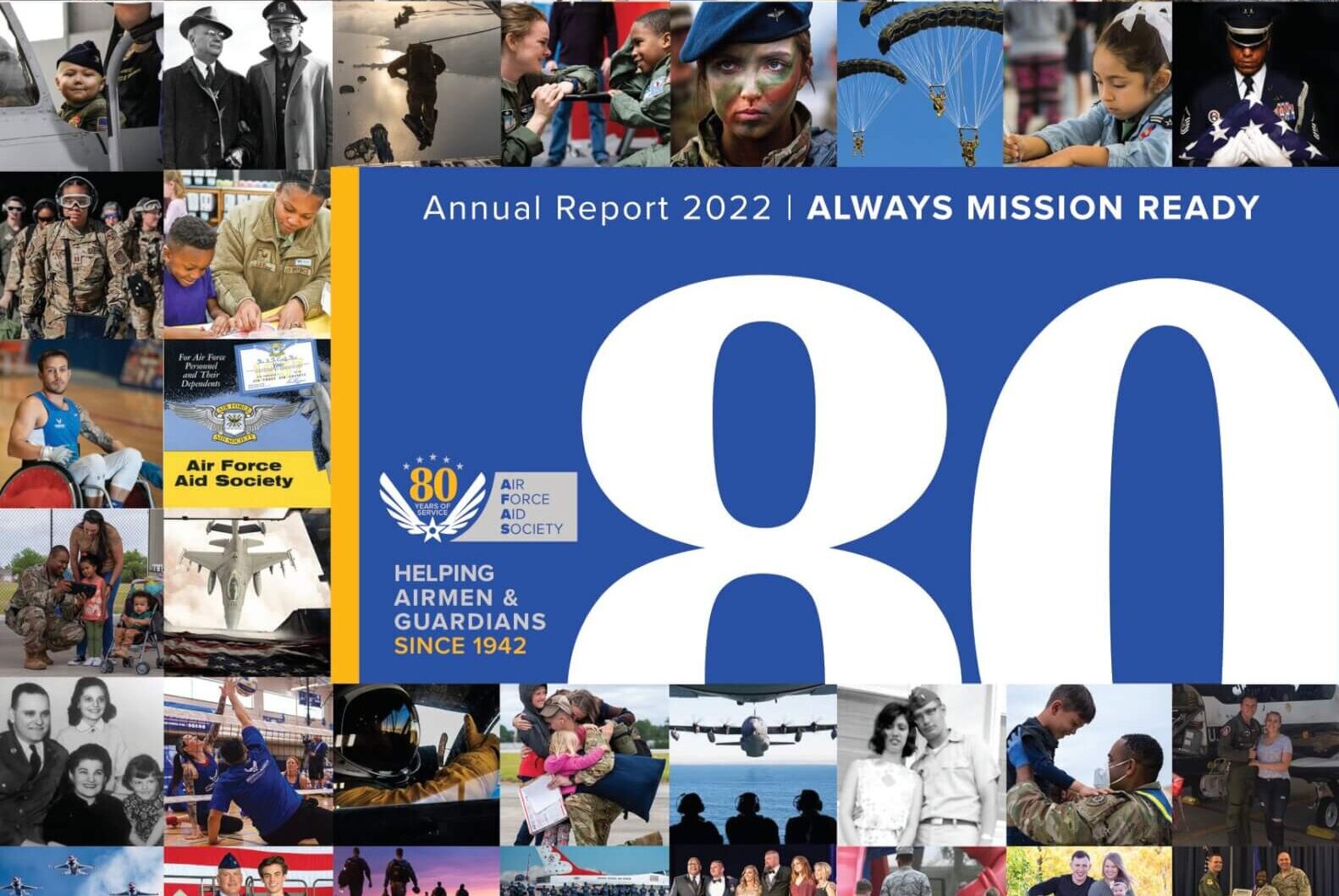 80 Years Strong
Check out AFAS' 2022 Annual Report
Last year the Air Force Aid Society celebrated 80 years of outstanding service to Airmen, Guardians, and their families. This enduring legacy is made possible thanks to you – our generous donors and supporters whose contributions have a tremendous impact on the lives of our Air Force and Space Force families. We hope you will take a few minutes to review our 2022 Annual Report  and reflect on AFAS' many accomplishments from this past year.