The more you are able to donate, the more we are able to help!
How We Help Airmen and Guardians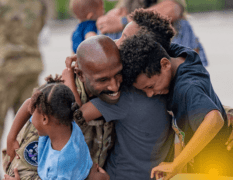 When unexpected emergencies arise, there is a financial need and help is needed, AFAS provides no-interest loans and/or grants to help meet immediate needs and make a positive step towards a lasting financial solution.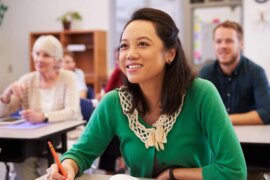 AFAS education grants, loans and scholarships are available to dependent children or spouses of Airmen and Guardians, both active duty and retired.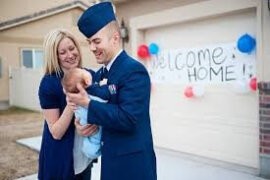 AFAS understands the challenges that come with active duty military life, from deployments to PCSs, and offers targeted community programs to help with such things as child care, car upkeep and spouse employment education.
RESOURCES FOR REFERRING LEADERS
The United States Air Force and the United States Space Force take care of their own. Many Airmen and Guardians learn how AFAS can help through referrals from Commanders, First Sergeants and Supervisors. This resource guide was developed to help this key group of leaders counsel their Airmen and Guardians on support options.
Air Force Aid Society – Helping Airmen & Guardians
Incorporated in 1942, AFAS embodies the great 5-Star General Henry "Hap" Arnold's vision of an organization that supports Airmen, Guardians, and their families.
$12.5 million in total support was provided to Airmen, Guardians, and their families.
97% of AFAS Emergency Financial Assistance was provided to the Total Force (Active Duty, Guard and Reserve Airmen and Guardians), and 3% to retirees and widows.
Over 17,000 individual assists to Air Force and Space Force families were facilitated.
Stay current on all things Air Force Aid Society.  Sign up for our email list to receive regular updates from the Society.