General Henry "HAP" Arnold Education Grants
APPLICATIONS FOR THE 2022-2023 ACADEMIC YEAR ARE NOW OPEN!
Please visit our website to apply by April 30, 2022. Be sure to check out the AFAS Merit Scholarship and Education Support options offered by us for Air Force and Space Force dependents and spouses.

Where He Belongs
Airman Patrick Moore joined the Air Force less than a year ago for the educational benefits. In that short amount of time, Amn Moore has felt what it's like to be part of a family that helps each other out whenever they need it.

A Full College Experience
Lieutenant Colonel Linda Davis's father was her role model, serving in the Air Force for 26 years. "The service, pride, and purpose that runs deep in him carried over to me," she explains. When it was time to consider military service opportunities for herself, Lt Col Davis, with help from her father, applied to the Air Force Reserve Officer Training Corps (ROTC).

Airmen Helping Airmen Podcast
We are so excited to announce that we just launched Season 4 of our podcast series! We're discussing how to handle deployments, surviving military life, setting personal and career goals, transitioning from the military, support for military spouses, children and more.
We're on all major podcast platforms!
Click below to subscribe and click here to watch our latest episode.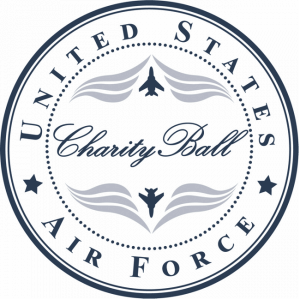 The U.S. Air Force Charity Ball 🎟
Purchase your tickets for the 2022 United States Air Force Charity Ball! Don't miss out on this exciting event taking place at the Nationals Park Stadium, Sat., March 19, 2022. Show your support at the Air Force Charity Ball! All proceeds benefit Airmen, Guardians and their families through the Air Force Aid Society.

Air Force Assistance Fund Campaign
Mark your calendars! The 2022 Air Force Assistance Fund (AFAF) campaign starts March 7 and will run through May 13. The AFAF campaign is an annual effort to raise funds for the charities that provide support to our Air Force and Space Force families in need. Donations can be made year-round and during the campaign.