AFAS helps Air Force families support each other.
Thetis Hoch was born with the military in her blood. Her dad served in the Coast Guard, even naming Thetis after a cutter based out of Key West. Thetis would then marry into the U.S. Air Force through her husband, Larry Hoch, who would retire as an E7 Master Sergeant after 20 years of service.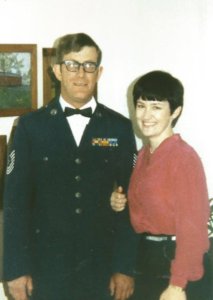 The Hochs moved around the world, as many military families are accustomed. During their move to Germany in early 1980, the family had moved out of base housing, and at some point, their pay schedule was affected. Without a paycheck, they had no money to buy the fuel oil needed to warm their off-base housing in the middle of a cold winter. Someone in the housing office suggested they reach out to Air Force Aid Society to see what assistance the organization could provide. There are AFAS representatives available at nearly every base installation throughout the world.
"No more than an hour later, we had money to get the fuel oil," Thetis recalls. She knows that tens of thousands of Air Force families receive assistance every year thanks to AFAS, but at that moment, all that mattered to her was that AFAS was there for her Air Force family. "It made such a difference in our life. It was for a short time, but it was much needed help when there wasn't anyone else to ask for money." Thetis recalls it helped ease her husband's mind knowing that his family was safe and warm. "You can't be out there in the flight line taking care of planes when your family is at home freezing," states Thetis.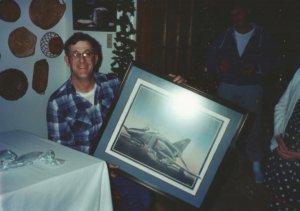 What does Thetis think all Airmen and their families should know about the AFAS? "Donating to AFAS is so important because the Society supports our greater Air Force family," Thetis explains. She encourages people to "support AFAS so they can support us."
Thetis and her husband instilled this way of thinking in their kids. After MSgt Hoch passed away recently, both children asked that donations be made to AFAS in lieu of flowers, just a small way to pay it forward so that the Society may be there for another Air Force family.
Thetis currently lives in Goldsboro, North Carolina, just half a mile away from the runway at Seymour Johnson AFB.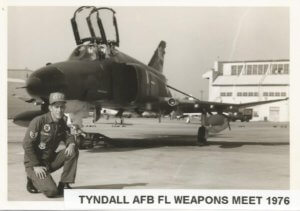 The Air Force Aid Society is the official charity of the U.S. Air Force and has been meeting the unique needs of Airmen and their families since 1942. AFAS works to support and enhance the USAF mission by providing emergency financial assistance, educational support and community programs. Last year alone, AFAS provided nearly $15 million in direct support. Visit afas.org to learn more, apply for assistance or make a donation.