Air Force Aid Society is governed by a distinguished group of volunteer Trustees comprised of current Air Force leaders and personnel, former Air Force leaders and members of the civilian community – fulfilling the vision of our founder, Gen Hap Arnold.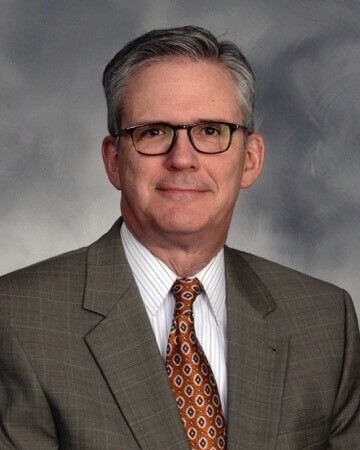 AFAS Board of Trustees President
Mr. James C. Reagan
Mr. Reagan is Executive Vice President and Chief Financial Officer for Leidos Holdings, Inc., a leading provider of technology solutions in national security. Prior to this role, Mr. Reagan was Senior Vice President and CFO at Vencore, Inc. He has over 20 years of experience providing executive-level financial leadership to large companies, mostly in the Washington, DC area. Reagan earned his B.S. in Business Administration from The College of William & Mary and his MBA from Loyola College.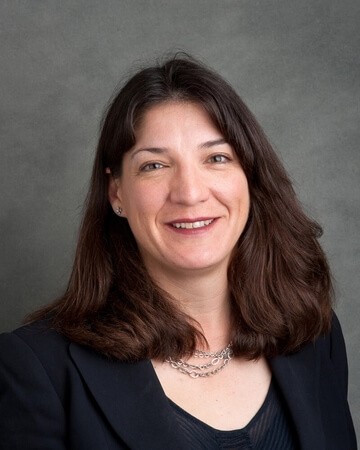 AFAS Board of Trustees Vice President
Ms. Kathleen Barchick
Kathleen Barchick is a co-founder of Cliffwater LLC, an alternative investment advisory firm for institutional investors managing over $55 billion in private equity, hedge funds, real estate, and real assets. Prior to founding Cliffwater in 2004, Ms. Barchick was a Managing Director and Principal of Wilshire Associates. She began her career with the Department of Defense Logistics Agency managing contractor performance for U.S. Air Force radar systems and later served as an acquisition officer for the USAF. Ms. Barchick holds a B.S. in Operations Research from the United States Air Force Academy and an MBA from the University of Southern California. She is a Chartered Financial Analyst, a member of the CFA Institute and the Los Angeles Society of Financial Analysts.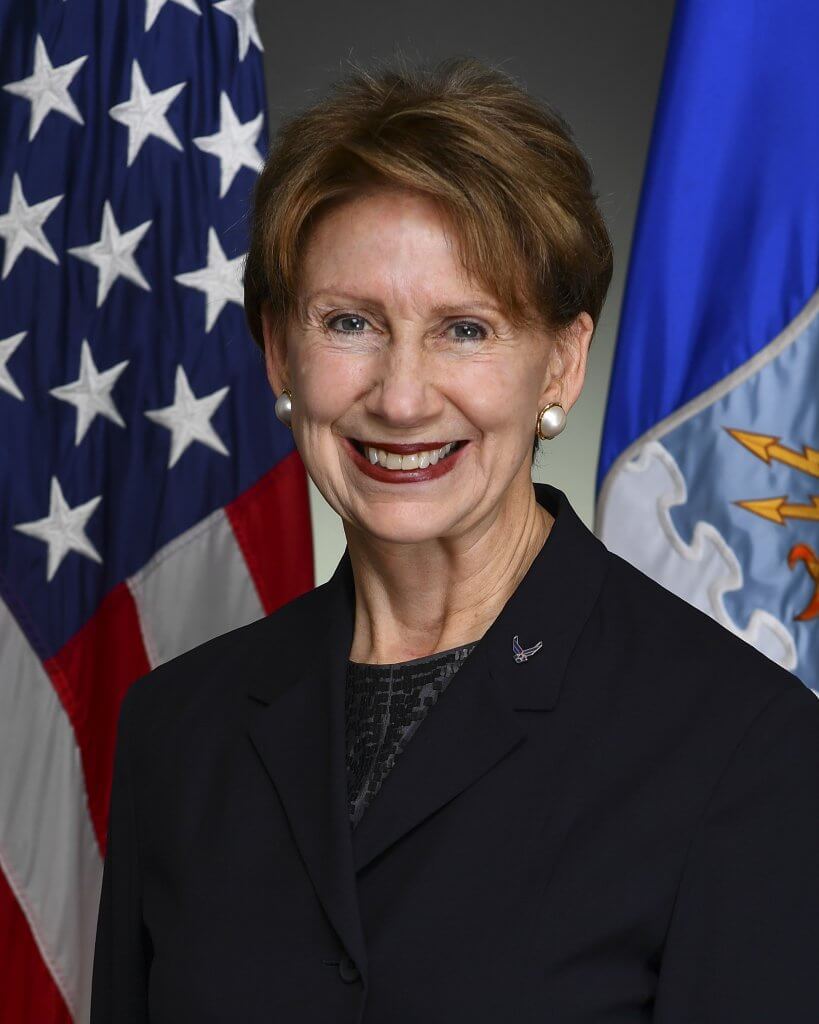 Secretary, USAF
Barbara M. Barrett
Barbara M. Barrett is the 25th Secretary of the Air Force and is responsible for the affairs of the Department of the Air Force, including organizing, training, equipping and providing for the welfare of 685,000 active duty, Guard, Reserve and civilian Airmen and their families. She also oversees the Air Force's annual budget of more than $205 billion. Secretary Barrett directs the development of strategy and policy, risk management, weapons acquisition, technology investments and human resource management across a global enterprise. As the head of the Department of the Air Force, she is responsible for implementing decisions of the President and Congress and for fulfilling Combatant Commanders' current and future operational requirements.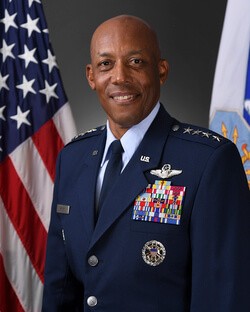 Chief of Staff, USAF
General Charles Q. Brown
Gen. Charles Q. Brown, Jr. is the Chief of Staff of the Air Force. As Chief, he serves as the senior uniformed Air Force officer responsible for the organization, training and equipping of 685,000 active-duty, Guard, Reserve and civilian forces serving in the United States and overseas. As a member of the Joint Chiefs of Staff, the general and other service chiefs function as military advisers to the Secretary of Defense, National Security Council and the President. Gen. Brown was commissioned in 1984 as a distinguished graduate of the ROTC program at Texas Tech University. He has served in a variety of positions at the squadron and wing levels, including an assignment to the U.S. Air Force Weapons School as an F-16 Fighting Falcon Instructor. Gen. Brown has an M.S. in Aeronautics from Embry-Riddle Aeronautical University and a B.S. in Civil Engineering from Texas Tech University.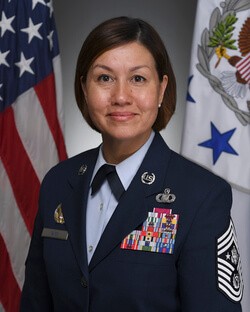 Chief Master Sergeant, USAF
CMSGT JoAnne S. Bass
Chief Master Sergeant of the Air Force JoAnne S. Bass represents the highest enlisted level of leadership, and as such, provides direction for the enlisted force and represents their interests, as appropriate, to the American public and to those in all levels of government. She serves as the personal adviser to the Chief of Staff and the Secretary of the Air Force on all issues regarding the welfare, readiness, morale, and proper utilization and progress of more than 600,000 Total Force Airmen. Chief Bass is the 19th chief master sergeant appointed to the highest noncommissioned officer position. Prior to this assignment, she served as the Command Chief Master Sergeant, Second Air Force, Keesler Air Force Base, Mississippi. Chief Bass enlisted in the Air Force in 1993. She holds a B.S. in Professional Aeronautics, Embry-Riddle Aeronautical University, and an A.A.S in Airport Resource Management from the Community College of the Air Force.
MRS. LISA ATHERTON
Mrs. Lisa Atherton is the President and Chief Executive Officer of Textron Systems, a segment of Textron Inc., whose businesses provide innovative solutions to the defense, aerospace and general aviation markets. Earlier in her Textron career, Mrs. Atherton held numerous leadership positions in Bell Helicopter and Textron Defense Systems in the weapons and rotary space. Prior to joining Textron, she worked at Air Combat Command's Directorate of Requirements helping to shape the budget and operational requirements for the Combat Air Forces. Additionally, Mrs. Atherton served as a contracting officer in the U.S. Air Force. She has an MBA from the Mason School of Business at the College of William and Mary and a B.S. in Legal Studies from the U.S. Air Force Academy. She is a 2017 alum of the Presidential Leadership Scholars and a 2016 Service to the Flag Women in Defense awardee. Mrs. Atherton also serves on the Boulder Crest Retreat and the NDIA Board of Directors.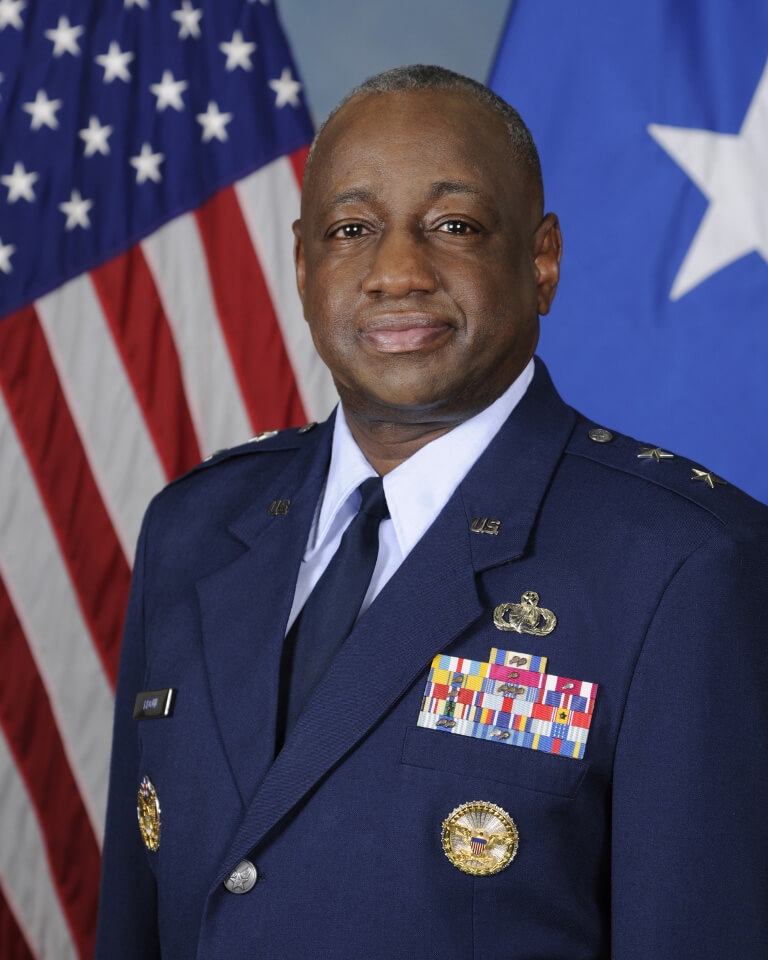 Maj. Gen. Mark A. Brown
Retired Maj. Gen. Mark A. Brown is the 8th Chief Operating Officer of Federal Student Aid (FSA). He previously served as a Senior Advisor with FSA focusing on the human capital readiness and development needed to support approximately 42 million student loan borrowing clients and administrators in the $1.5 trillion Federal Student Aid Program. General Brown retired from the U.S. Air Force (USAF) where he served over 32 years as an active duty Air Force officer. Most recently, he served as the Deputy Commander for Air Education and Training Command, where he was responsible for Air Force education, as well as basic and technical training. General Brown holds a B.S. in Accounting from Tuskegee University, an MPA from Troy State University, a M.S. degree in Strategic Studies from the Air Command and Staff College, and a M.S. in National Security Strategy from the National Defense University.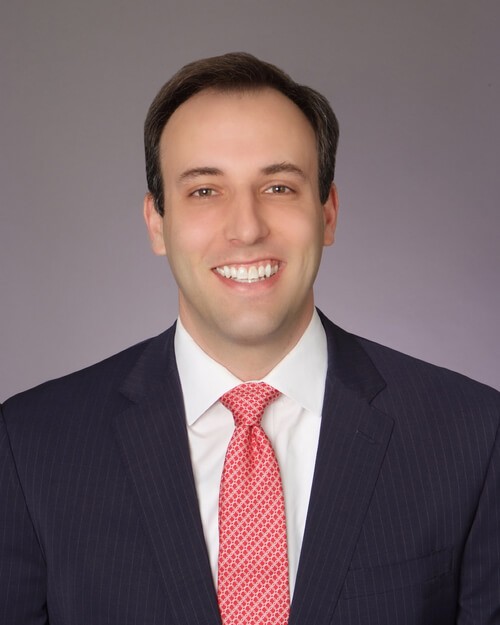 Mr. Eli Cohen
Mr. Cohen is a principal and head of alternative investments at GenTrust Wealth Management, a boutique multi-family office and registered investment advisor. He is responsible for the selection, oversight and development of alternative investment strategies including hedge fund, private equity, and other non-traditional strategies. Prior to joining GenTrust, Cohen worked at Strategic Investment Group, and outsourced investment office with over $30 billion in assets under management. Mr. Cohen received a J.D. from Harvard Law School and an MBA from Harvard Business School. He received an A.B. from Harvard College, magna cum laude in Economics.
CHIEF MASTER SERGEANT DANNY DOUCETTE, USAF (RET)
Retired CMSgt Doucette is a Senior Instructor and Executive Coach consultant for Leadership Foundry, a division of Xator Corporation. During his 26 years of Air Force service, Mr. Doucette served in both the Regular Air Force and the Air National Guard Active Guard Reserve and as a traditional guardsman. He culminated his Air Force career as the Commandant, U.S. Air Force First Sergeant Academy, where he was the first-ever Air National Guardsman to hold this position. He was responsible for the training and development of more than 500 Total Force First Sergeants annually and for the development and validation of the course curriculum. He has 12 years of experience as an Adjunct Professor in Organizational Leadership, Organizational Behavior, Strategic Management, and coaching with over 4,000 hours facilitating distance learning as Adjunct Professor and over 2,500 podium hours. Mr. Doucette earned a B.S. in Justice and Law Administration, an MBA in Management, and an M.P.A. in Human Resources.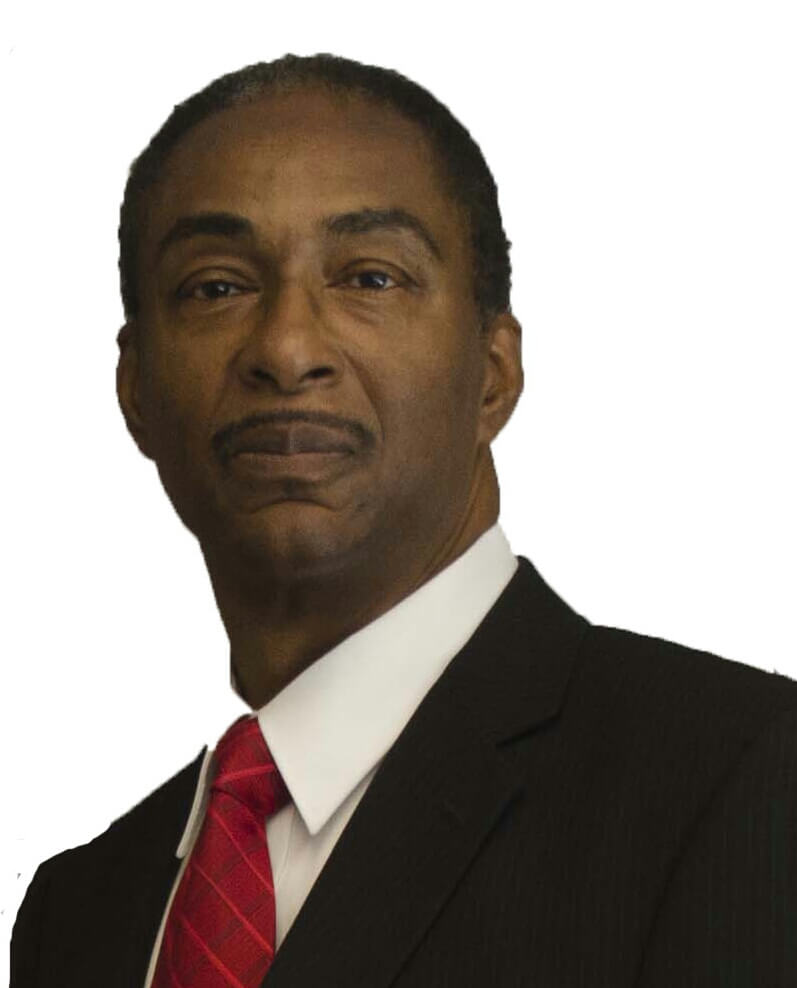 Chief Master Sergeant Dennis A. Fritz, USAF (Ret)
Retired CMSgt Fritz was a Contract Program Manager for the Army's Wounded Warrior Program from 2014 to 2018. From 2008 to 2014, Chief Fritz was a Recovery Care Coordinator in the National Capital Region. He was responsible for the oversight of the support and care provided to Air Force Wounded Warriors by federal government agencies. Prior to that, Chief Fritz was a Research Fellow with LMI Government Consulting and the Program Security Manager for the Joint Strike Fighter Program with Anteon Corporation. While on active duty, he served as a principal advisor to general officers at two major commands and two large wings. Chief Fritz also has held several positions at the Pentagon on the Air Staff and the Office of the Secretary of Defense for Policy. He culminated his 28 years of military service at Andrews Air Force Base as Command Chief Master Sergeant. He earned a B.S. in Management from National-Louis University and an M.S. in Public Management from the University of Maryland's School of Public Policy.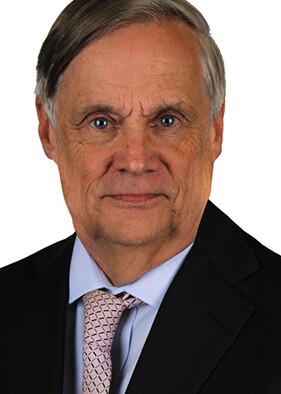 Honorable Robert F. Hale
The Hon. Mr. Hale, a former DOD Comptroller, is currently a fellow at Booz Allen Hamilton. Hale has almost four decades of experience in defense-related financial management. Prior to joining Booz Allen, he was nominated by then-President Obama and confirmed by the Senate as Under Secretary of Defense (Comptroller). During the Clinton administration, he served as Assistant Secretary of the U.S. Air Force (USAF) (Financial Management and Comptroller). During his tenure as the longest-serving Assistant Secretary for Financial Management in Air Force history, he helped to streamline USAF financial business processes and improve base-level financial services. Hale earned his B.S. in mathematics and statistics, as well as his M.S. in operations research, from Stanford University.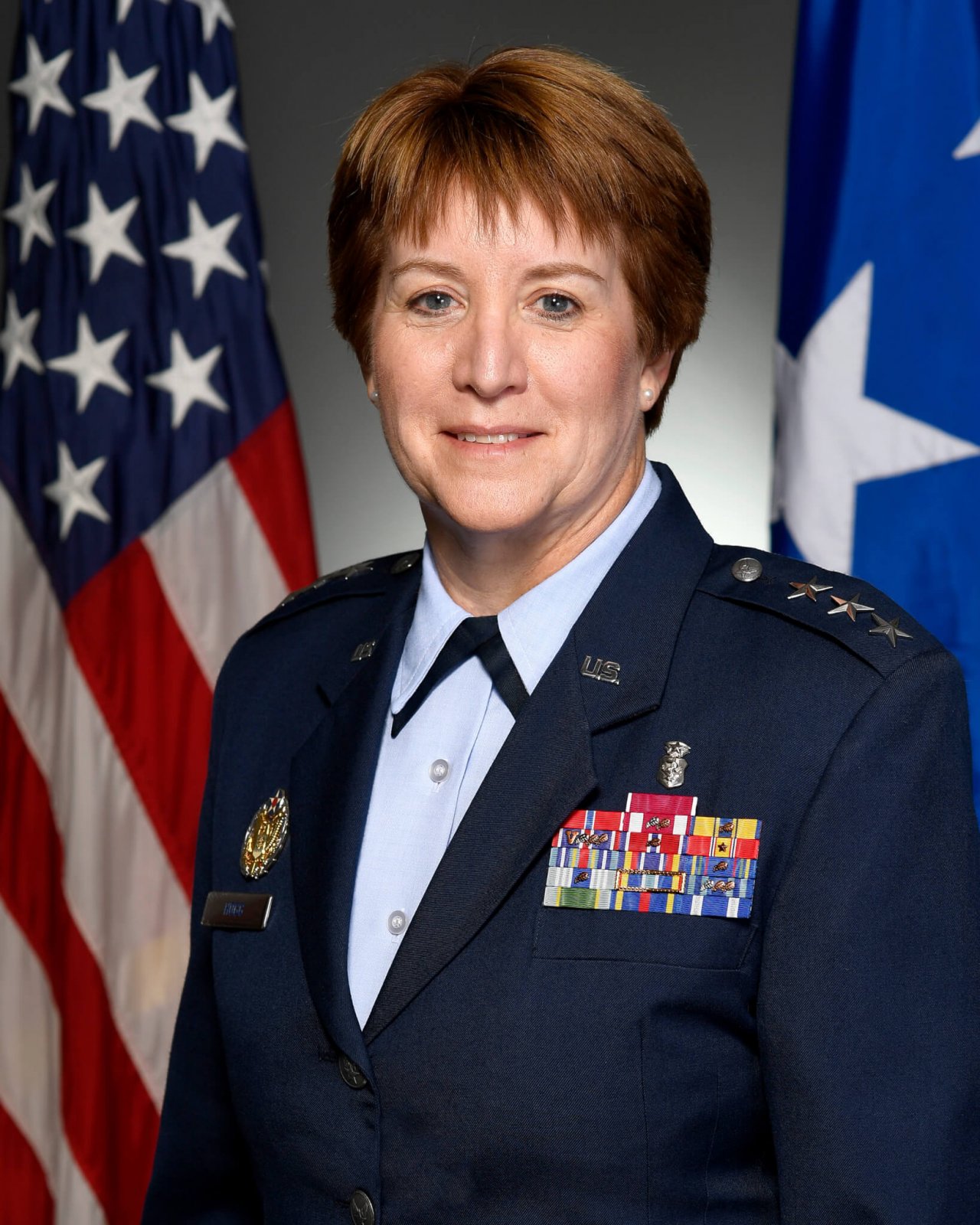 LIEUTENANT GENERAL DOROTHY A. HOGG
Lt. Gen. Hogg is the Surgeon General of the U.S. Air Force (USAF) In this capacity, General Hogg serves as the functional manager of the USAF Medical Service, advising the Secretary of the Air Force, the Air Force Chief of Staff, and the Assistant Secretary of Defense for Health Affairs on matters pertaining to the health of Air Force personnel. Prior to this current assignment, she served as Deputy Surgeon General and Chief, Air Force Nurse Corps, Office of the Surgeon General. General Hogg entered the Air Force in 1984 and has commanded at the squadron and group level and has served as the deputy command surgeon for two major commands. She has deployed in support of operations Enduring Freedom and Iraqi Freedom.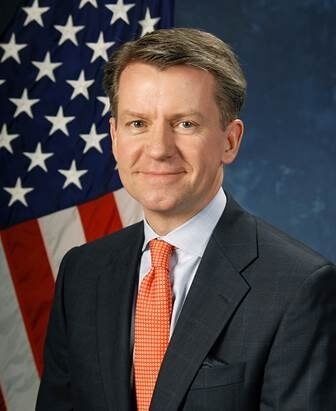 Dr. William W. Jennings
Dr. Jennings is Professor of Finance and Investments at the U.S. Air Force Academy (USAFA) where he is the principal finance educator. His research focuses on tax-exempt investment issues at charities and pensions. He serves the community via several investment committees, including at the USAFA Association of Graduates and Falcon Foundation. Before academia, Dr. Jennings worked as a private equity analyst. He is a Chartered Financial Analyst and a registered CPA in Michigan. His doctorate is from the University of Michigan.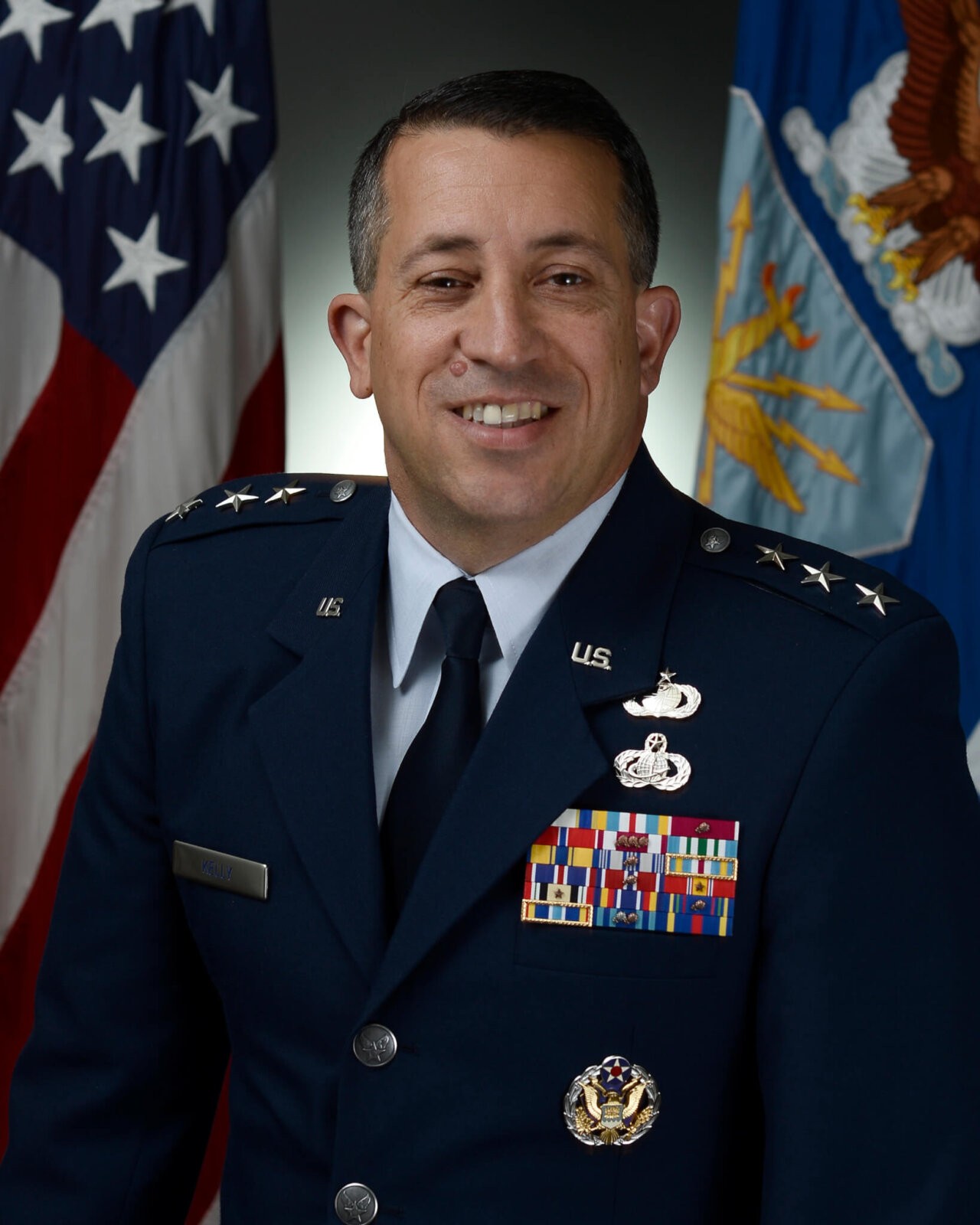 Lieutenant General Brian T. Kelly
Lt. Gen. Brian T. Kelly is the Deputy Chief of Staff for Manpower, Personnel and Services, for the U.S. Air Force. In this capacity, General Kelly serves as the senior Air Force officer responsible for comprehensive plans and policies covering all life cycles of military and civilian personnel management. General Kelly entered the Air Force in 1989 as a graduate of the University of Notre Dame's ROTC program. He has held several command and staff positions at the base, major command, Air Staff, and Joint Staff levels. His command tours include a Mission Support Squadron, Mission Support Group, Combat Support Wing and the Air Force Personnel Center (AFPC). Prior to his current assignment, General Kelly served as the Commander of the AFPC at Joint Base San Antonio-Randolph, Texas.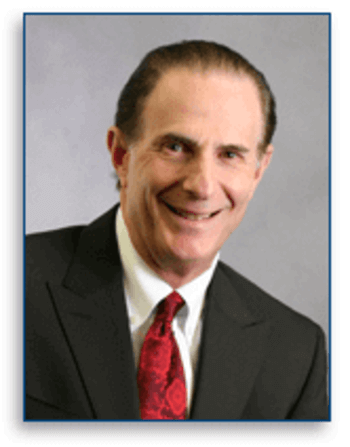 Mr. Ken Mailender
Mr. Mailender is the Chairman of Mailender, Inc., a regional distribution company of paper, packaging and cleaning supplies located in Cincinnati, OH. Formerly he was employed by Procter & Gamble in Brand Management. He served in the Air Force Reserves from 1969-75. Mr. Mailender has an extensive record of community service including with the C-Stars program at the University of Cincinnati (The Center for Sustainment of Trauma and Readiness Skills). Among other activities, he served at Xavier University both as the Chair of the Business School Executive Advisory Board and the Co-Founder of the Interfaith Community Engagement program. Additionally, he was previously an Instructor of Marketing at Northern Kentucky University. He received both his B.S. of Business and MBA degrees from The Ohio State University.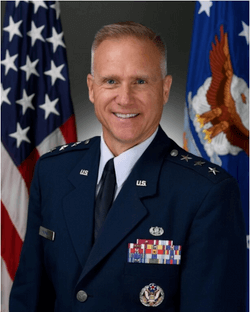 LIEUTENANT GENERAL JEFFREY A. ROCKWELL
Lt. Gen. Rockwell is The Judge Advocate General for the U.S. Air Force (USAF). In this capacity, General Rockwell serves as the Legal Advisor to the Secretary and Chief of Staff of the Air Force, and all officers and agencies of the Department of the Air Force. He oversees military justice, operational and international law, and civil law functions at every level of command. General Rockwell received a direct commission to the USAF in 1987. He has served in a variety of legal advisory and leadership positions at every level of command. Prior to becoming The Judge Advocate General, General Rockwell served as the Deputy Staff Judge Advocate, Headquarters U.S. Air Force.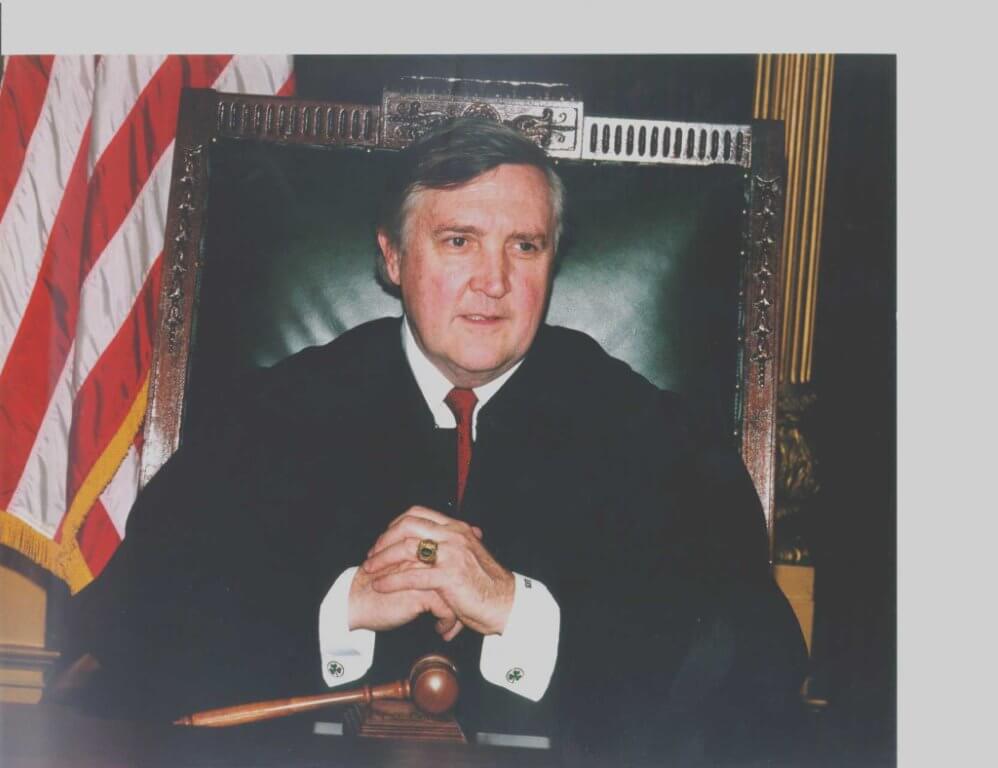 The Honorable Eugene R. Sullivan
The Hon. Mr. Sullivan, a graduate of the U.S. Military Academy, served five years in the U.S. Army before leaving to attend law school at Georgetown University Law Center. He currently serves as a partner in the Pepper Hamilton law firm in Washington, DC. His distinguished law career included terms as a White House lawyer, the General Counsel and Deputy General Counsel of the Air Force and the General Counsel of the National Reconnaissance Office. In 1986, he was nominated by then-President Reagan and installed as a Federal Judge. In 1990, then-President Bush named him the Chief Judge of a U.S. Court of Appeals. He served a five-year term as the last Chief Judge of a U.S. Court of Appeals to be designated by a U.S. President.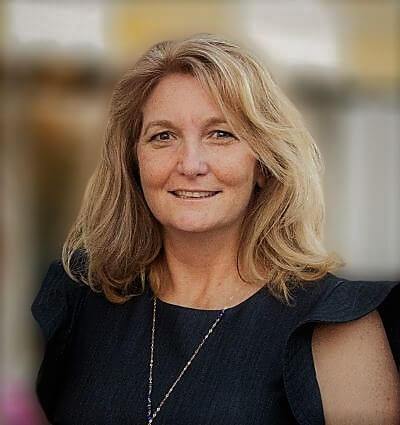 Mrs. Cheryl Roberson
Mrs. Cheryl Roberson has been an active duty Air Force spouse for over 34 years. She knows first-hand the issues that face military families. She remains committed to strengthening the military community and highlighting the needs of service members and their families. Mrs. Roberson has held various positions within the military and civilian community to include Chairperson of the U.S. Air Force Charity Ball, program manager of NMFA scholarship programs, and Guardian Ad Litem for Bay County, FL. She is a graduate of the U.S. Air Force Academy where she majored in Computer Science and earned her master's in management information systems from Boston University. After completing her service commitment, she served in the Air Force Reserves.