AFAS and the Air Force Wounded Warrior Program gives one Airman a will to succeed.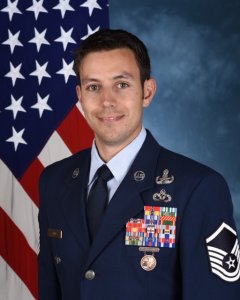 Master Sergeant Kenneth Guinn joined the U.S. Air Force in 2004 as a way to serve his country and to honor his family's tradition, with both his father and grandfather having served during wartime. After suffering two injuries, one while deployed in Afghanistan, doctors determined that he would need reconstructive surgery on both knees and told him he would probably never run again. MSgt Guinn had a difficult, painful, and long recovery process over the course of several years. His recovery and life changed when he learned of the Air Force Wounded Warrior Program (AFW2) and the Warrior Games.
Founded in 2010 by the Department of Defense (DOD), the Warrior Games are designed to introduce wounded, ill, and injured service members and veterans to Paralympic-style sports. The AFW2 team is a mixture of active duty, Air National Guard and Reserve, and Air Force veterans who compete in the games. With a renewed motivation and a goal to succeed, MSgt Guinn focused his efforts on competing during the Air Force Trials to make the Air Force Team for the DOD Warrior Games. He succeeded to advance to the Invictus Games, representing Team USA in 2018.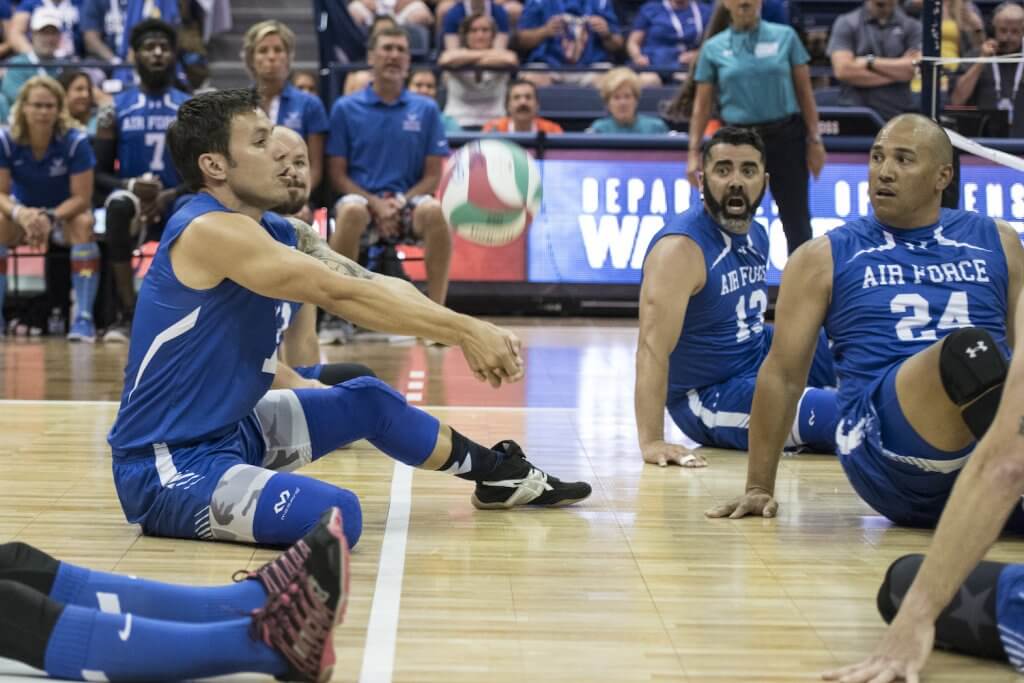 "I really enjoy sports. They definitely helped me through my recovery and my rehab and gave me motivation, and a sense of being part of a team again. So, to be selected for the Invictus team was unreal," said MSgt Guinn.
The Air Force Aid Society (AFAS) supports the AFW2 program, wounded warriors, their families and caregivers through their programs but also is a sponsor of the Air Force Trials each year at held at Nellis Air Force Base. Never thinking he was one who needed help, MSgt Guinn always wanted to handle things himself rather than accepting assistance.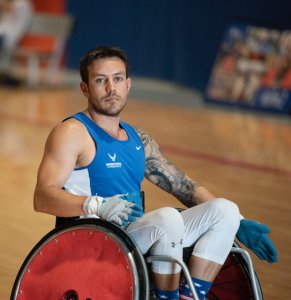 "But after dealing with the devastation of Hurricane Michael, I've learned that it's okay to receive help. It's nice to know that there is an agency out there willing to help you when you're recovering with just daily life," MSgt Guinn says of the support from AFAS. He adds, "It doesn't need to be some sort of catastrophic event to receive aid from the Air Force Aid Society."
According to MSgt Guinn, the impact of the AFAS assistance is not just a quick, one-time hit. Rather, he explains it's "deep, reaching, and long-lasting."
He believes this is what wounded Airmen need to maintain a positive outlook. For him, AFAS reinforces the notion of Airman for Life. "If an Airman falls on hard times today, tomorrow, or years from now, the Society is there," he explains.
MSgt Guinn considers himself to be a well-rounded athlete, but he is more known for track, holding four of the five records at the Warrior Games. He also competes in field, recurve archery, powerlifting (where he also holds a record), sitting volleyball, wheelchair basketball, wheelchair rugby, and shooting.
Being part of a team again gives MSgt Guinn a renewed sense of purpose. AFAS, through their support of AFW2 and the Warrior Games, has made him and other Airmen feel "unforgotten," MSgt Guinn confides.
The Air Force Aid Society is the official charity of the U.S. Air Force and has been meeting the unique needs of Airmen and their families since 1942. AFAS works to support and enhance the USAF mission by providing emergency financial assistance, educational support, and community programs. Over the last decade, AFAS has provided more than $180 million in direct support to Air Force families. Visit www.afas.org to learn more, apply for assistance or make a donation.