AFAS helps a family to focus on the little things in life.
Joining the military had always been Staff Sergeant Robert Clarke's dream.  SSgt Clarke was 26 years old when he decided to act on that dream and join the U.S. Air Force (USAF). At the time he was married with two kids. He admits, his USAF career has been rewarding and has brought his family closer and given them, "a real sense of appreciation for the little things in life."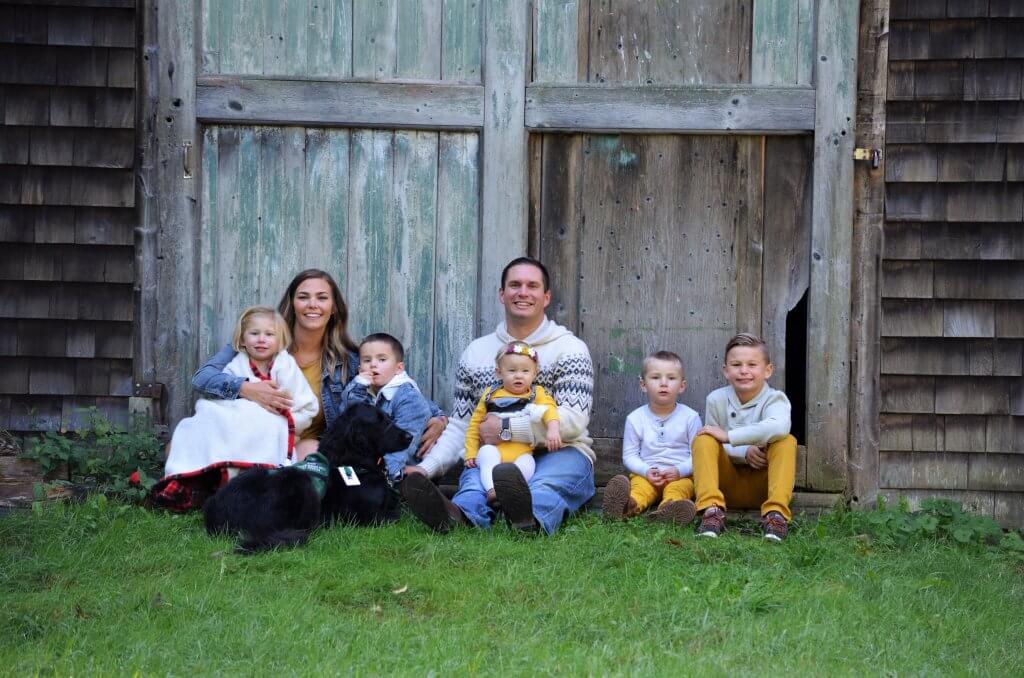 SSgt Clarke initially heard about Air Force Aid Society (AFAS) when his son Beau was an infant, through his commander who also had special needs children. The Clarkes discovered that Beau had been diagnosed with plagiocephaly, commonly known as flat head syndrome, and needed a cranial helmet that wasn't going to be covered by their insurance. SSgt Clark applied for AFAS assistance and was given an emergency assistance grant to cover the cost of Beau's cranial helmet.
"Air Force Aid Society support means the world to us," said SSgt Clarke. "Having five kids, three diagnosed and living with autism, whose lives are anything but typical with many needs makes it challenging, difficult and more expensive to provide for all their needs."
After seeing the great progress their son Colten made with his autism through the aid of his service dog, they felt that it would be unimaginable not to offer their daughter Meadow the same level of care. Through the family's continual contact with AFAS, they applied for and received an emergency assistance grant to help with the remaining balance of the costs for Meadow's service dog.
"The assistance AFAS has provided our family has enabled us not to choose between our children and their needs, but provide for all of them," said Maria Clarke. "Being mission essential and having three special needs children to care for can be tiring and mentally taxing," adds SSgt Clarke.
Without their children's service dogs, both SSgt Clarke and his wife Maria were forced to sleep in 45-minute shifts that left both of them extremely exhausted. Not to add, their medical bills and much-needed healthcare supplies had begun to take a toll on the family. Fortunately, with assistance from AFAS, SSgt Clarke has been able to focus on his mission without having to worry about the well-being of his family.
"Don't wait till it's too late," exclaimed Clarke.  "Don't wait until the credit cards pile up or the PT test is failed to feel comfortable asking for help. The programs AFAS offers aren't only offered to Airmen who are faced with deaths in their family or terminally ill relatives. The services AFAS provides are to help today's Airman with today's problems," Clarke added.
The Clarkes realize through their experiences that life happens to all of us.
"I was so afraid of anyone thinking I was a bad Airman, but I finally realized asking for help isn't a weakness; it's a ladder that pulls you up," SSgt Clarke shared.
The Air Force Aid Society is the official charity of the U.S. Air Force and has been meeting the unique needs of Airmen and their families since 1942. AFAS works to support and enhance the USAF mission by providing emergency financial assistance, educational support, and community programs. Over the last decade, AFAS has provided more than $180 million in direct support to Air Force families. Visit afas.org to learn more, apply for assistance or make a donation.