AFAS helps one Airman through daughter's recovery
Master Sergeant John Bartlow retired in March of this year after serving for 26 years in the U.S. Air Force (USAF). Coming from two generations of Airmen, he joined to serve his country and to follow in his father and grandfather's footsteps. Being an Airman allowed MSgt Bartlow and his family to travel the world before his last duty station in Utah.
It was in December 2017 at Hill Air Force Base that he and his wife Jennifer received news that no parents want to receive. Their 18-year-old daughter Ellie had been brutally attacked and was fighting for her life in a hospital in Kansas after suffering a serious brain injury.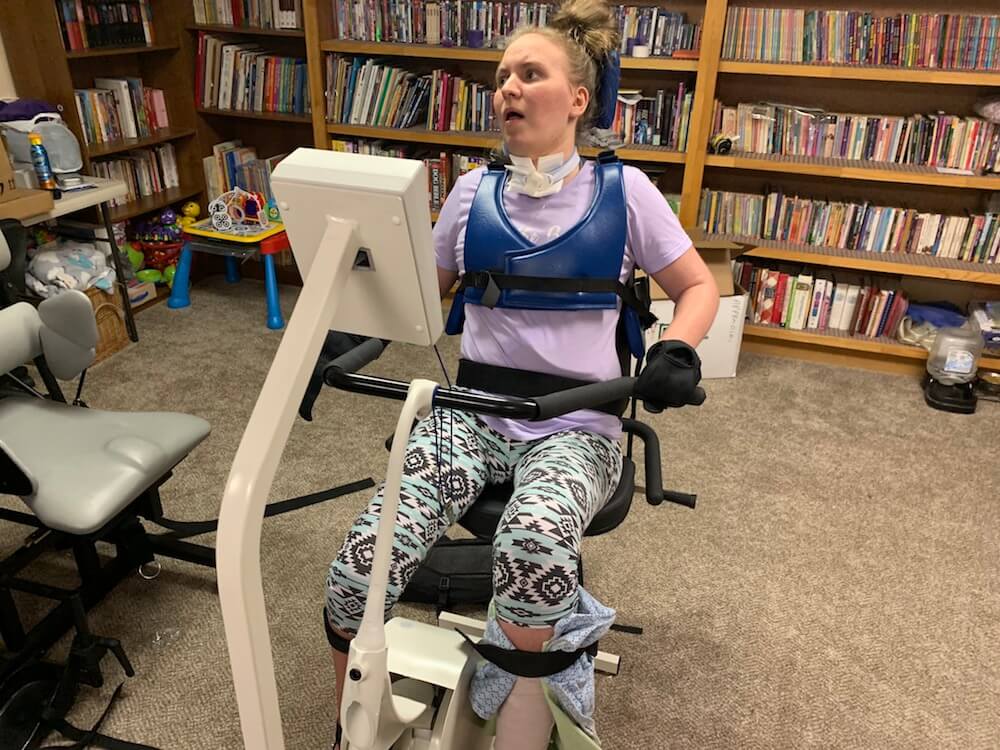 When Ellie was stable enough, the Bartlows paid for a medical transport to bring her to Salt Lake City so they could help her through recovery. That was the first of many major expenses for the family. With Ellie confined to a wheelchair and severely disabled, the Bartlows needed to make modifications to their home when she was ready to leave her long-term care facility. They also hoped to purchase a much-needed therapy bike that would help prevent blood clots and strengthen Ellie's arms and legs. However, the $4,000 bike was not covered by their insurance, and with so many other expenses, MSgt Bartlow didn't know how he would pay for it.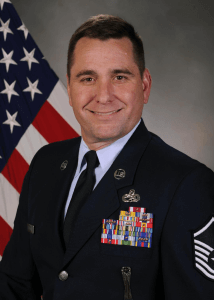 Master Sergeant Bartlow's commanding officer suggested he contact the Air Force Aid Society (AFAS) for assistance. Not expecting he would be eligible due to his rank and feeling like he should have been more prepared financially, MSgt Bartlow was shocked at the grant from AFAS that covered the entire cost of the bike. "It was phenomenal. It's not something you expect or even think is possible," MSgt Bartlow said.
For an Airman like MSgt Bartlow who was accustomed to providing for his family, Ellie's medical situation and her care had become physically and emotionally exhausting. The grant allowed him to concentrate on his job and daily duties, as one small burden was lifted from his shoulders.
Today, Ellie is making improvements that her doctors never expected. She recently held her head up on her own, she stood up on her own, and she's re-building some of the muscle that she had developed from being an active and athletic teenager.
The Bartlows are thankful for every day they have with their daughter and for the generous support they have received. "The grant from AFAS is more than just financial. There is an emotional component. We got a piece of our daughter back," Jennifer explained. With each improvement, they see Ellie take one step closer to returning to the young woman they knew before the attack. "You can't put a price on that."
"The possibilities are endless in who can be helped," MSgt Bartlow added. The donations Airmen receive "help keep the Air Force family going."
Realizing that nobody could have financially prepared for this type of tragedy, the help from a fellow Airmen lifted a burden during a difficult time, and for that, the Bartlows are forever grateful.
The Air Force Aid Society is the official charity of the U.S. Air Force and has been meeting the unique needs of Airmen and their families since 1942. AFAS works to support and enhance the USAF mission by providing emergency financial assistance, educational support, and community programs. Over the last decade, AFAS has provided nearly $180 million in direct support via approximately 500,000 assists. Visit afas.org to learn more, apply for assistance or make a donation.